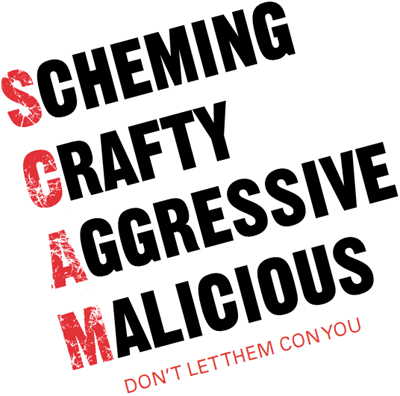 A Thing Called Internet Marketing. Around the year 1998 I began to take a real interest in the web to make money and create a new business. Most of my life I had been a hairdressing salon owner and it was hard.
The web looked like a cool way to create a new business. This was a time when the first dot-com millionaires were being made so of course, I wanted some.
So I read books like
Make your site sell by Ken Evoy
The Affiliate Game by Declan Dunn and Patrick Anderson
The amazing formula by Marlon Sanders
And I subscribed to websites like
Search Engine Watch by Danny Sullivan
And that was it, all of them.
The reason for this was simple … to use the web to create business.
The guys above were all experts at a new style of marketing called 'internet marketing', they were selling real stuff not just eBooks or how to books.
One guy I had become friends with was selling diamonds using his Internet marketing. Another was selling small planes as a super affiliate using Internet marketing and I broke into the new way to market business online by selling Nintendo Games.
What was really interesting was all of these guys and early online pioneers never really sold anything called Internet marketing anything. Most were selling real things, real ideas and concepts to help business harness this new marketing beats called the Internet.
For example when I set up one of my first websites it was for my hair salon so we could sell appointments and salon products. In those days it just wasn't working for the reason most didn't have an email address and it was almost impossible to get a site looking great with dial up connection.
But as time went on speeds got faster and faster so we could display almost anything online that would increase sales or selling technique.
Here's the thing. Most using this new Internet marketing were already smart savvy business people that wanted to be early adopters and grow their business or presence online.
If it wasn't for the early web there is no way I would have been seen and chased by so many clients to create advertising and consult with them. The Internet and marketing on the Internet has been a huge thing in my life.
Yet … is it worth looking into a subject talked about so much online called Internet Marketing?
We have a client that sells guitars. Before the Internet he was selling around 500k per year. Using the Internet to market his existing business online last December he sold 5 million pounds worth of guitars!
That of course is real business. Now today we have a tribe of evangelists teaching Internet marketing as a savior to almost everything in life never mind business.
So what is this Internet marketing? I share this from a behind the scenes perspective and first hand accounts of this marketplace. Here's what I have found.
Most Internet marketing does not work and cannot work for certain reasons.
Most Internet marketing experts have never been in any kind of business and have been told by other Internet marketing experts that they can also be an expert if they buy their expert Internet marketing manual (I know it's confusing)
Most internet marketing business don't care about your business and are only interested in selling to you things that you can never use to make money unless you already have a business.
Most Internet marketing tactics are short lived and soon put out by real Internet marketing giants like Google and Facebook.
Selling a single eBook will never make anyone rich.
Selling eBooks as an expert on subject like health when you are not qualified to talk about health from a scientific point of view is dangerous and has back-fired.
Most Internet marketing expert have never made any money online from real product or real business. They make their money selling you how to make money online using Internet marketing.
Shockingly most Internet marketing experts don't care about the buyer, what the buyers experience is or if they are happy or not.
Internet marketing as a concept is about one thing only
GREED LIES DISHONESTY & FRAUD. For example I recently heard about a successful Internet marketer that has never sold anything real in his life apart from internet marketing guides.
He wrote a book like most of them are advised to do these days. Now to get respect as a writer a best seller always helps. Most respected writers will sell something of value and sell it well. So this guy could get a number one best selling book he attempted to do a deal where experts he knew were offered 5000 of his book at a cheap rate so they could sell at a knockdown rate. This would give him enough sales to hit the best sellers list and make him look like a brilliant Internet marketing expert.
He couldn't sell the books to the experts because as real experts know how could they possibly allow their clients to buy such mythology. So this self proclaimed messiah of internet marketing decided to spend 250k on orders of his own book so his book would look like a best seller despite the fact that that the books are now in storage.
Is that what you call a best seller?
Is that what you call Internet marketing?
Is that what you call truth from an expert working for your business?
Yet I know another expert that helps business do marketing online. He took a new album to top 5 in the USA billboards so he could prove he was a true master of using the Internet to take real stuff to the marketplace. It got the attention of Sony and rich rewards to follow.
So lets get back to Internet marketing and some questions you should ask ALL Internet marketing experts.
What range of businesses have they taken to marketing online? What real products or service have they used Internet marketing for? Get referral notices with real results Get a client list from them Ask for their experience Ask for specifics results for your business from them Ask about a guarantee And my advice is this…
If they tell you that using a single aspect online is the best way forward, they are NOT for you.
Facebook, Twitter, internet marketing, eBook marketing as a single strategy is not enough to create the business you will need to compete in 2012.
My advice based on my experience is this … There are a few good men that know what to do online when it comes to expanding a business yet most are scams, frauds and to be avoiding at all costs or to be experienced at your own risk.
By the way I have seen at least 3-client marriages end because of internet marketing. I have seen huge losses and huge debts incurred because of Internet marketing. I have seen experts conniving and scheming about the best, the easiest the fastest way to get you to open your purse strings using Internet marketing.
As a reader of my blog just remember you have been warned.